National Small Business Week Highlights Contributions and Resources
April 30 – May 6, 2023
For over 50 years, National Small Business Week has shown a spotlight on the vital role of small business as the backbone of the US economy. From local recognition to state and federal programming, the annual event provides support for small businesses of every type.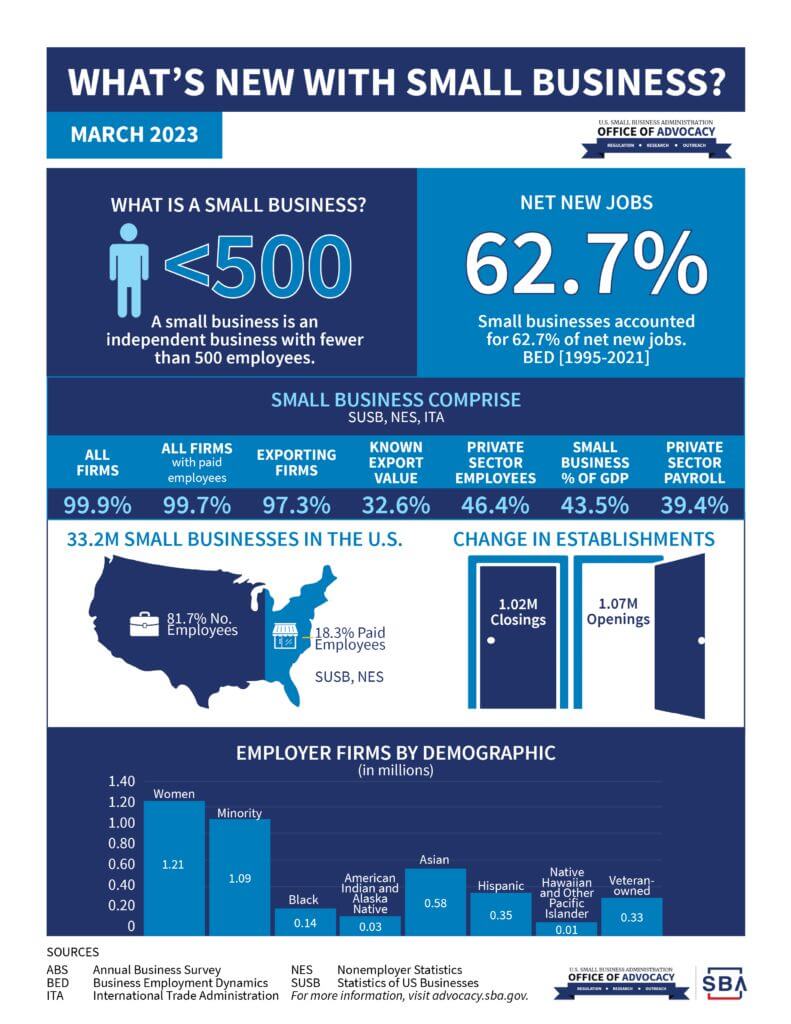 The Small Business Administration estimates that the US has more than 30 million small businesses, which the SBA says accounts for 99.9 percent of all US businesses. These range from solo entrepreneurs with no employees to companies with up to 500 employees. Over half those businesses operate with no more than five employees. Even at that scale, small businesses provide around 47% of private sector employment in the U.S. and 44% of the nation's GDP.  More locally, the Illinois 10th Congressional District includes over 18,000 small business employers providing jobs for 153,977 workers.
"Local chambers have a collaborative relationship with small businesses, so National Small Business Week is really a cause for celebration for us," notes Kathi Quinn, Northbrook Chamber Executive Director. "Almost all of our members are defined as small businesses by SBA standards, and most have 20 or less. Our marketing, networking, and educational services are all designed to support small business owners."
New businesses are opening at a healthy pace, with over 5M businesses launching in 2022. That trend is visible at the Northbrook Chamber, which is experiencing a surge in membership powered by entrepreneurship.
To raise awareness of NSBW 2023 for the general community, the Chamber will display a banner in the public space adjacent to the Northbrook Metra station. The banner emphasizes the variety of small businesses found in the Village. The Chamber has also requested an official proclamation from the Village Board recognizing Small Business Week in Northbrook.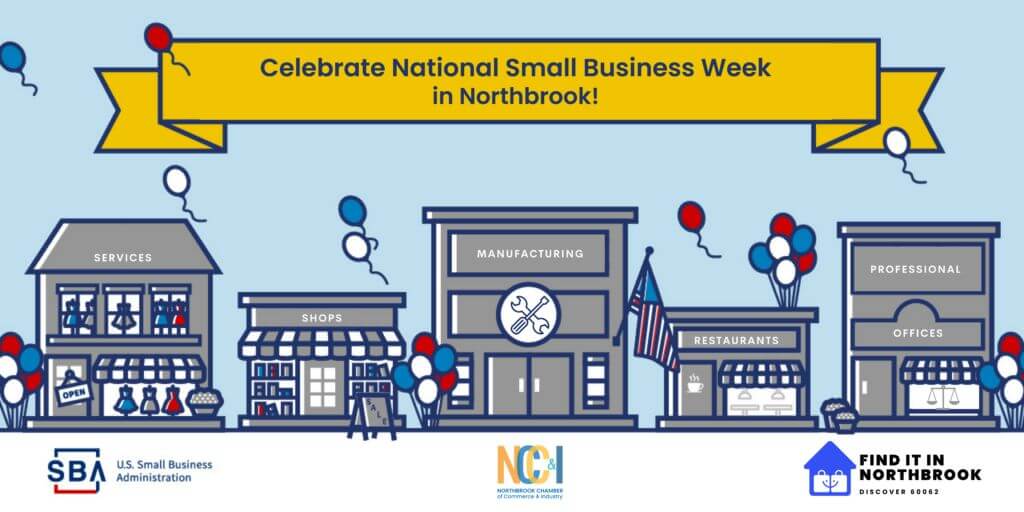 During Small Business Week, the Chamber will host a variety of events and activities.
Drop-in coffee with an ambassador, Tuesday May 2, 9:30-11:30 a.m.

If you have a business or are starting on, and  are interested in learning more about the Chamber, stop by!
Current members can drop in to get help using benefits.

SCORE, an SBA program, offers free counseling for startups and established businesses. Gary Klow, our territory's SCORE rep, will be at the Chamber office from 1:00 to 3:00 p.m. on Wednesday, May 3.
Small Business Administration NSBW Programs and Resources
SBA offers a free Virtual Summit May 2 and May 3, available at no cost to business owners. The event includes educational presentations by experts, an exhibit hall, networking, and a mentoring lounge where you can get your questions answered. Topics include business plans, marketing strategies, cybersecurity, e-commerce, and other subjects of interest.  Learn more here.