Summer Events Showcase Chamber Members
Northbrook and the North Shore come alive in summer with a great variety of fun events for all ages. Chamber organizations take the lead presenting community programs throughout the season. Mark your calendar for these activities presented by Chamber members.
Flamingo Friday Kickoff, May 12, Village Hall – Community organizations, including the Chamber, will participate in this free celebration of the start of summer behind Village Hall from 5:00 – 7:00 p.m. Pick up a pink flamingo to help you host your own neighborhood gathering, along with local  info and fun giveaways.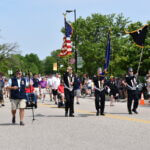 Memorial Day Parade, May 29, Downtown Northbrook –  American Legion Post 791 and other veterans' organizations  present the  annual parade and commemoration service to honor those who have sacrificed their lives during military service. Watch the Village website for schedule and parade route.
North Shore Chamber Music Festival,  June 7, 9 & 10, at Village Presbyterian Church – Internationally-recognized musicians and rising stars perform in this series of concerts in downtown Northbrook. In-person and online tickets available.
Grapes on the Green, June 17, Village Green Park – This new adult event from the Park District and Village of Northbrook brings wine tasting and music performances to Village Green Park. Tickets go on sale in May on nbparks.org.
Tuesdays in the Park, Tuesdays evenings June 20 to August 8, Village Green Park – The Park District presents free live music performances the whole family can enjoy. Stop by a downtown restaurant for a picnic dinner or dessert to enjoy during the show!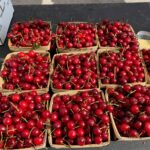 Northbrook Farmers Market,  Wednesdays, June 21 to October 11, Meadow Plaza parking lot – Enjoy farm fresh produce, flowers and artisan items on Wednesday mornings at the corner of Cherry Lane and Meadow Road. Chamber members have the opportunity to promote their businesses at the Chamber's Market Table; limited spaces are still available! Contact Gail Eisenberg, gail@northbrookchamber.org or (847) 5113-6006 for more information.
NV5 Invitational  presented by Old National Bank July 25-30, The Glen Club – Golf's emerging stars compete for a spot on the PGA Tour in this tournament supporting the Western Golf Association's  Evans Scholars Foundation.
Northbrook Grand Prix,  July 27 – Downtown Northbrook welcomes professional cyclists and bike enthusiasts of all ages for a day of exciting races, part of the  Intelligentsia Cup Chicago series.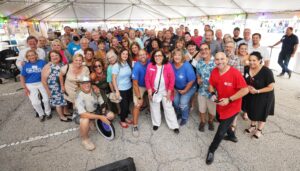 Northbrook Days,  August 2-6 – Continuing a legacy going back decades, the Civic Foundation presents its festival of family fun including carnival rides and games, live music, and food in the Metra Station west parking lot. Be sure to join the Chamber for our special Business After Hours on opening night!