Retailers Invited to Discuss Holiday Shopping Campaigns 
Summer temperatures may still be here, but local retailers are deep in preparations for the busy holiday shopping season. The Chamber is also gearing up to provide support with social media, text marketing, and other promotional initiatives. Chamber staff invites store owners or management to a Retailers Roundtable event on September 20 to share ideas and information.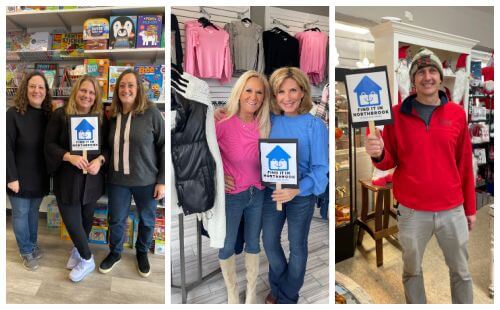 The Chamber's Find It in Northbrook multi-platform campaign publicizes stores and restaurants within the Village year round, with a special boost of activity during the holiday season. The campaign includes Facebook and Instagram accounts with shared and original content; a mobile text program connecting residents to 80+ local businesses; a website with restaurant listings and shopping center highlights; and the opportunity for special contests, coupons, and other publicity.
For member businesses outside Northbrook, the Chamber has Hot Deals, social media, and other promotional options. You are also invited to the Retailers Roundtable on September 20.
Store owners and managers are encouraged to join us for the Retailers Roundtable in the Sunset Foods cafe on Wednesday, September 20 from 8:30 to 9:15 a.m. Learn about the tools the Chamber has available now, and let us know your ideas!  The event is open to all Northbrook retailers as well as Chamber members located outside Northbrook. RSVP here or contact Carolyn Gessner, carolyn@northbrookchamber.org.