Retailers & Chamber Team Up for Holiday Shopping Season
Even though fall has barely arrived, local retailers are deep into planning for a busy fourth quarter filled with holiday shopping promotions. The Chamber met with store owners and managers in September for a brainstorming session on tools to support their efforts, including the Find It in Northbrook program for businesses in the Village and opportunities exclusively for Chamber members.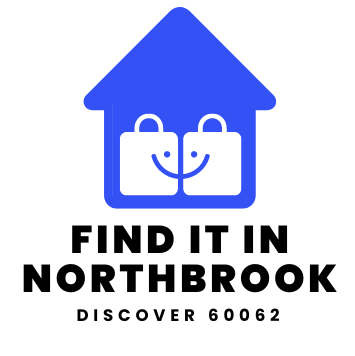 Find It in Northbrook is a multi-platform campaign to promote local shopping and dining. Managed by the Chamber with support from the Village of Northbrook, the campaign includes
a mobile text program promoting community events plus links to 80+ businesses
a website with restaurant listings and shopping center descriptions.
During the holiday season, activity on the platforms ramps up with special content, promotional events, and community outreach. This year, retailers are encouraged to begin boosting the Find It in Northbrook brand well ahead of the holidays using signage, decals, and digital images available from the Chamber.
"Our goal is to increase the audience for the program now so that we'll reach more people right from the start of the shopping season," explains Kathi Quinn, Chamber Executive Director. "Then in November, we'll have special promotions that will drive engagement and get shoppers from Northbrook and beyond to physically visit the stores. 
We're reminding people that shopping in the community with businesses that you know and love is really fun. Plus, the great variety of retail options here means that no matter what you need for holiday gifting, you can always Find It in Northbrook."
For Chamber members outside Northbrook, many tools are available to boost SEO and awareness of special offers:
Hot Deals, no-cost ads on the Chamber's website and Facebook page, can be set up any time to promote limited time offers and events.
A Holiday Shopping Spotlight eblast will be sent to all members in November featuring all member retailer logos, with links to websites and Hot Deals.
Members can also share in the Members Only area of the website by logging in to the Member Portal.
Tag @northbrookchamber on Facebook for your business posts to be shared on the Chamber page, or join the Northbrook Chamber Member Connections private Facebook group to share offers at your convenience.
For assistance with any of these features, contact Carolyn Gessner, Communications Director, carolyn@northbrookchamber.org.